salam all!
good morning~now already 1:26 am on 24/10/2010..and doing nothing...playful~
currently my mood is UNSTABLE...feel like empty...no spirit at all...geee just need sum1 scream to me..."RIN!WAKE UP! U ARE ALREADY AN UNIVERSITY STUDENT!!U SHOULD NOT BE LIKE THISS!!"
omooo~ even its happen..maybe im ignore all of that! huuuu stupid attitude!

WITH THE NAME OF GOD, MOST GRACIOUS , MOST GRACIFULL..
YA ALLAH..
GIVE ME STRENGTH,HOPE,SUCCESS,NOT REGRET LATER,FULL OF SPIRIT,HAVE SELF ESTEEM!,NOT FORGET OF YOU,MY FAMILY,AND MY FUTURE!,NOT EVER FEEL TO GIVE UP!,FEELS CHALLENGED WITH THE SUCCESSOR!!!,AND BLESS ALL WHAT I DID JUST NOW OR LATER OR SOONER,BLESS MY FAMILY, BLESS MY PARENTS, BLESS MY FRIENDS, BLESS MY LECTURER AND MY TEACHERS,BLESS MY COUSIN AND MY NIECE , AND ALSO BLESS TO ALL MUSLIMIN AND MUSLIMAT ALL OVER THE WORLD~

YA ALLAH..
PLEASE ACCEPT MY PRAY FORGIVE WHAT I DONE WRONG..AND I REALLY WANT TO WORK HARD TO AVOID BAD FUTURE AND ALSO AS A JIHAD FOR YOU~HELP ME!!!
AMIN...YA RABBAL ALAMIN~
REDHA!
hummm
kinda serious right??soo
LETS RELAX FOR A MINUTE~
BEFORE ENTERING EXAM!!
dont ever2 feel strees!!!
JUST KEEP UR MOUTH SHUT!cause u when u speak something wrong to whoever or whatever..then it turns not good for u...BEAR IN U & MY MINDS~

TIME IS IMPORTANT!!SO DONT FORGET TO BRING UR OWN WATCH~EVEN THE EXAM HALL HAVE A BIG WATCH~ok???!!
WHEN EXAM START,TRY TO FOCUS AND KEEP UR MIND RELAX ~
AND TRY FORCE TO SMILEEEEEEEEEEEEEEEEEEE (>=' u '=< !)
AVOID DOING MISTAKESSSSSS!!!
p/s:when im at primary school...i answer a lot like this...keh3~
then all question like this type i got 0 marks!AAHAHA
geee honest what!right??! =o= ! hehe =P
AFTER EXAM!!!!!yahoooo~
BEST RESULT!!EVERYONE want that!!!JUST ALWAYS KEEP HOPE & FAITH~ huuu AMIN!!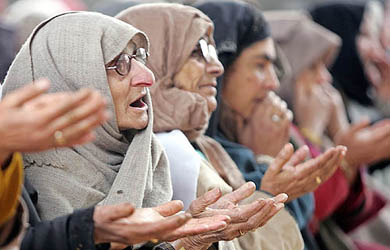 DONT EVEN FORGET TO SLEEP WELL!!!!
ITS BELIEVE THAT IT IS A KEY OF SUCCESS!!
ehehehehe <(^,^ <)

=..= ZzZzZ

SO LONG GOOD NITE THEN~ MEET U NEXT POST! HUUUU